The Introduction
You've seen their commercials and chances are good you are sitting on or using a piece of furniture from Gardner-White right now. One of the top names in furniture in metro Detroit is Gardner-White. And with the launch of their newest flagship store in Auburn Hills, this retailer decided to build buzz and spread the word through a viral social media effort.
Enter, the TweetTeam™.
With the goal of driving Web site traffic and reaching out to the key demographic – Gardner-White activated a TweetTeam™ to connect to online influencers, launch the #GWGrand and #GWinBB hash tags and tee up future social media outreach and efforts. The effort began with the TweetTeam's™ selected members spreading the word. And when the new store opened its doors in the fall of 2012, the TweetTeam™ was onsite to tell thousands of folks all about it.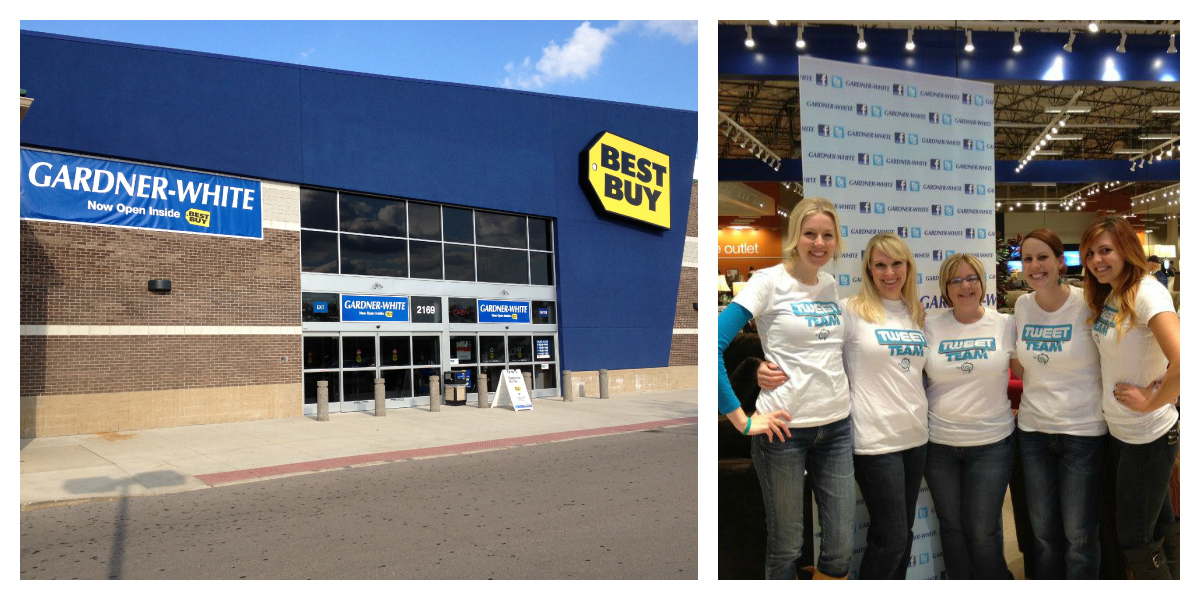 The Opportunity
It can be challenging for businesses – especially retailers – to reach a target audience. That's why the TweetTeam™ is so unique: It's an authentic, experiential and viral way of reaching out and connecting a brand with those mostly likely to want your product or service. TweetTeam™ members talk to other influencers on Twitter. Through these conversations, a powerful group of fans and champions of YOUR brand are formed.
Each TweetTeam™ member has an active, social following of her own as a result of years of authenticity, hard work and interaction online. Our TweetTeam™ members are hand-picked based on the goals of YOUR project. For Gardner-White, the team helped with research and development efforts. Their work provided Gardner-White with real feedback in real time from real potential customers – cutting out the need for costly and time-consuming market studies and surveys.
Getting Results
The TweetTeam™ members brought thousands of followers into the discussion and onsite experience at Gardner-White. The team Tweeted about a range of topics, from store goodwill to a visit from Detroit Lions players. They also focused on the "store within a store" concept, as Gardner-White recently opened stores within electronics superstore Best Buy in Metro Detroit. In all, the team's efforts reached more than 219,000 unique Twitter accounts and obtained more than 1.5 million impressions according to a TweetReach report.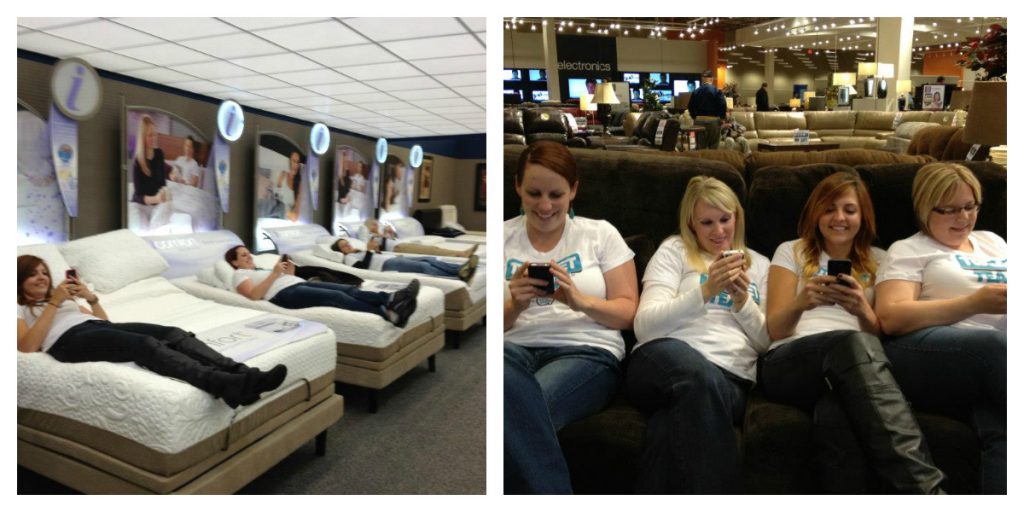 Say "Hay There" to YOUR target audience with a TweetTeam™!
When a brick and mortar business is trying to build buzz virally, the power of social media is critical. There's no better way to get the word out about your brand, a special event or topic than through word-of-mouth via social media.
Authentically interacting with your target audience builds better public relations and access, a stronger and larger social media community and businesses gain crucial insight into who their audience is and what they care about. Every brand can benefit from real people talking about its products and services online to members of a key demographic or target audience. Also, by using social media, stores like Gardner-White keep in touch with customers, build relationships and foster real friends and followers – keeping them top of mind when it's time to make a purchase.
A TweetTeam ™ can help your business succeed and grow. Imagine having a team of online influencers – members of YOUR target market, who know your audience and can target other influencers to promote your brand – Tweeting about your products or services.
Contact us today to learn how a TweetTeam ™ can work for YOUR product launch, big event or to propel your marketing campaign even further on an as-needed basis.
Title:
How a TweetTeam™ Delivered Results for a Metro Detroit Retailer
Mentions:
gardner white furniture, grand opening, hay there social media, small business, Social Media, tweeting live, tweetteam, twitter
Last Updated:
April 11, 2022