The Introduction
When you want to find the best dentist, you might Tweet or post on Facebook, asking for recommendations, right? And if you are out and about, apps like Yelp make finding a great new pizzeria or brew pub easy, because you can read reviews.
But for even bigger decisions, chances are you will ask friends and family for their opinions and recommendations. Getting a recommendation from someone you trust? It's peace of mind.
But if you can't ask family and friends for a recommendation, reading online reviews for a product or service can help solidify your decision.
And don't you feel better when you see the business responding?
The Opportunity
Businesses large and small cannot afford to ignore their reviews on sites like Yelp, Google, Facebook and Twitter. These real-time conversations are seen by thousands and reflect on your brand – whether you bury your head in the sand and ignore them or take time to respond to each and every one.
Potential and current customers ARE reading these reviews (and sharing them, retweeting them, talking about them, etc.). This is how decisions are made in 2014: By reading reviews and "crowd-sourcing" (asking friends and family for opinions and reviews via social media).
Our client, American House – a senior living community with more than 30 locations — gets dozens of reviews each month on numerous sites. The company is committed to responding to each review because American House genuinely cares about current and future residents – they consider them family. Therefore, they've placed a priority on our team monitoring and responding – in partnership – to all reviews.
But what does that do for their business? Read on:
Getting Results
Hay There Social Media client American House was recently recognized by industry leader SeniorAdvisor.com as the MOST responsive senior living community in the country.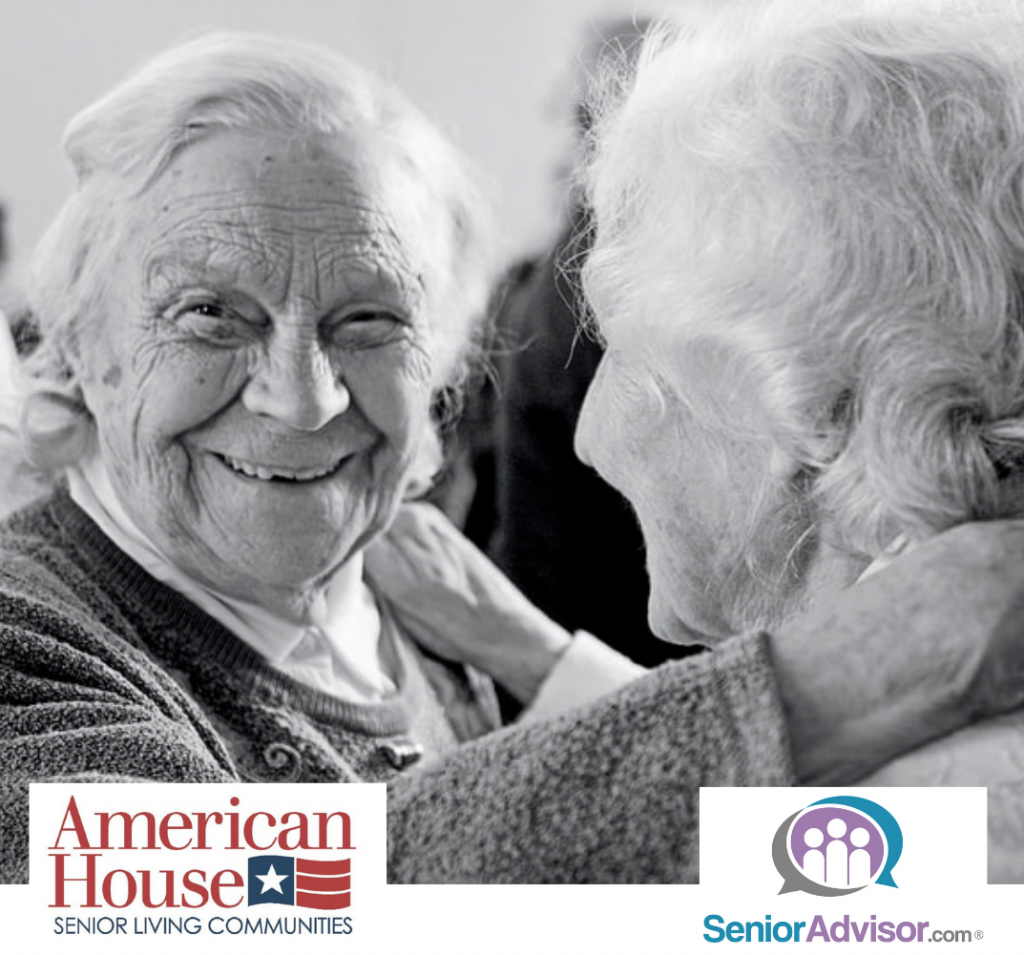 This honor demonstrates American House's leadership in the field and it the company's innovative approach in communicating with Baby Boomers – and even younger clientele – who research and make decisions via social media.
Simply put, American House is listening to and speaking with their customers where they spend their time – online.
Why is this important?
We'll give you an example: The decision to either move into or move a loved one into a senior living community can be daunting. After all, this is mom (or dad, or grandma – or YOURSELF) you are talking about. For many Baby Boomers, this life event can be stressful. Enter online reviews.
When folks search for reviews, they like seeing that a company is engaged and responsive. Even if the review is less-than-flattering, responding consistently in an honest, thorough way shows that the company cares – and will make a positive and lasting impression.
Marketing studies have confirmed that word-of-mouth referrals and crowdsourcing are the best ways to get someone to try your product or seek out your services.
Say "Hay There" when you are ready to get your online reviews in line!
With our backgrounds in PR, journalism, sales and customer service, the Hay there team knows how to craft responses to online reviews that please customers and make your business shine. We have experience with all types of clients and reviews and are able to respond in a timely, empathetic and upbeat way.
Contact us today to talk about hiring our team of social media experts to help you manage your online reviews.
Title:
Online Reviews: Our Client Named MOST Responsive in Their Industry
Mentions:
american house senior living communities, online reputation, online reviews, senior advisor, senior living communities
Last Updated:
April 12, 2022