As Seen In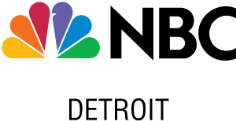 Since we started in 2010, the Hay There team has worked with brands, organizations and businesses large and small to reach, communicate and resonate with current and potential customers through social media.
What we do
We help educate and empower moms and women to be their own boss through our certified and proven social media and marketing training programs. Our graduates complete the program knowing our partnership doesn't just end when the last class is complete.
We create connections for businesses with our highly skilled graduates. Our clients get a highly skilled team member that is the right fit for them.
What we offer
Social media strategy, management and marketing
Community building and management
Content creation, publishing and distribution
Online customer service and reputation management
Ads, campaign, and metrics tracking
How can we help you?
We're a

Business

Looking to connect with a team of talented social media experts.
I'm a

Mom

Looking for an empowering opportunity to work professionally on my own terms.
Who we work with
Andrew McCuiston
President, Goldfish Swim School
We are happy to work with Emily. She and her team have helped Goldfish Swim School in ways we cannot get it done. Thank you!
Derek Grimaldi
General Manager
The H Hotel, A Dolce Hotel & Resort, Wyndham Hotel Group
Emily's enthusiasm, energy and commitment to collaboration have played an integral role in the design, launch and growth of our social media channels. Her leadership and support, along with that of her team have made a tremendous impact on all facets of our business. Her commitment to customer service and to our success has been unwavering during the two years we have worked with her.
Alex Faigel
Co-Founder and CEO
Dr. Dental
Rooted as a family business, we value partnerships, trust and dependability deeply. Emily and the Hay There Social Media team have been an extended part of our team for years. As a business that relies on word-of-mouth and patient referrals, knowing that Emily's team is responding to our reviews and addressing issues—working in tandem with our team on the ground—gives me peace of mind that all patients feel heard and that our staff can constantly work to improve customer service. They are so great with all of this work. We consider them to be among the heroes who get their job done exceptionally and we thank them.
R. Trent Thompson
Senior Director Brand and Strategic Communications
The Children's Center
We have worked with Hay There Social Media since 2014.  The team handles our complex social media communications strategy that touches numerous internal and external constituents and crosses multiple social platforms.  From writing social posts to balancing time-sensitive communications, working with Hay There has always felt like an extension of an in-house team and their process operates like a well-oiled machine.  We believe in the social media strategy and are grateful for the partnership.
Stephanie Azzarone
President & CEO
Child's Play Communications
Emily has been our social media expert on projects with global brands like Teletubbies as well as small, start-up clients.  She is excellent with client management and we rely on her team's expertise and thoroughness, in a seamless and professional manner.
Amy Jo Martin
New York Times Bestselling Author,
Speaker, CEO/Founder and Podcast Host
Emily is constantly challenging herself and she does the hard work! I've had the chance to witness Emily's style in the Renegade Brand Bootcamp and she has that blend of big picture thinking with the important details which is very unique these days.
Blog
Women have always "worked" from home, but it didn't always pay the bills. And in recent years, working from home–once a luxury or a perk–has taken on a new...