Today I am continuing to highlight influencer campaigns. If you missed part I of this series of posts, check out the link here: 4 tips to get your business started with hiring influencers.
You've identified influencers your business would like to work with, now it's time to make the ask!
Here's 5 considerations for launching an influencer campaign:
1. Influencers are NOT traditional media, so don't treat them as such.
It's not appropriate to send a press release with no intro about why an influencer should cover the company or event. If an influencer asks to be on a media list, that's one thing. But to assume they will just cover your news because you sent it can be damaging to your reputation. Feel free to have a basic outreach email, but ALWAYS personalize it. This is important because influencers get LOTS of emails and direct messages, and likely will delete your information if it's a mass message.
2. Craft the perfect pitch email.
This is DEFINITELY an art. Not only does it require the "nuts and bolts" of the campaign – i.e. which posts are required and deadlines for the influencers – it also requires a creative offering that entices the influencer to want to participate in the first place. The offering must have value as well as be clearly articulated. If the influencer can't figure out what you want them to do and where to go to do it, they'll likely stop reading and delete.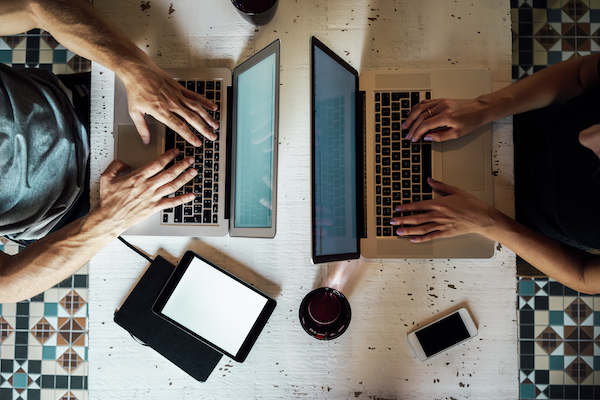 3. Offer cash payment when possible.
Influencers have taken a lot of time to build trust with an audience that is of value to your brand. Hours are spent creating content and editing images. You wouldn't ask a publication to run an ad for free, so why would you ask that of an influencer? If you aren't sure if your company can budget for it, ask the influencers that are relevant to your business for their media kit. This will give you an idea of what they charge and what your business can expect in return.
4. If you don't have a budget, don't fret.
Offer something unique! At the end of the day, influencers are looking for great content that has a tangible benefit for their readers. Cash isn't always a requirement, though it is the preferred payment for most influencers. Thinking of ways to engage the influencer in what you are doing without a direct ask for coverage can be a great way to build a relationship and trust over time.
A few ideas that may pique an influencer's interest:
If your business is a restaurant, offer up an exclusive taste test with the chef and allow the influencers to bring some of their audience. Following the event, offer a gift card for payment and/or to giveaway.
If your brand is hosting a contest, ask an influencer to be a judge or request they solicit the help of their audience to choose a winner.
If your brand is a non-profit, seek ways to have influencers be part of your key message through an exclusive fundraising event they can attend and report live from.
5. Ask for metrics.
These days, influencers are required to note partnerships on any social posts per the FTC. When your business is notified of this tagging, you can also gain access to the influencer's metrics. Ahead of a campaign, ensure the influencers have been put on your approved list on Instagram and Facebook so they can tag you appropriately and you can see how posts do! If this isn't possible, it is completely reasonable to ask the influencer for a recap of numbers following a campaign.
Overall, be genuine and not robotic about pushing your needs and you just may spark a fantastic relationship that can benefit your business for many years!
Here at Hay There, we love working with influencers! Contact us to help you today.
Title:
5 considerations for launching an influencer campaign (Part II)
Mentions:
Influencers, online influencers
Last Updated:
April 11, 2022