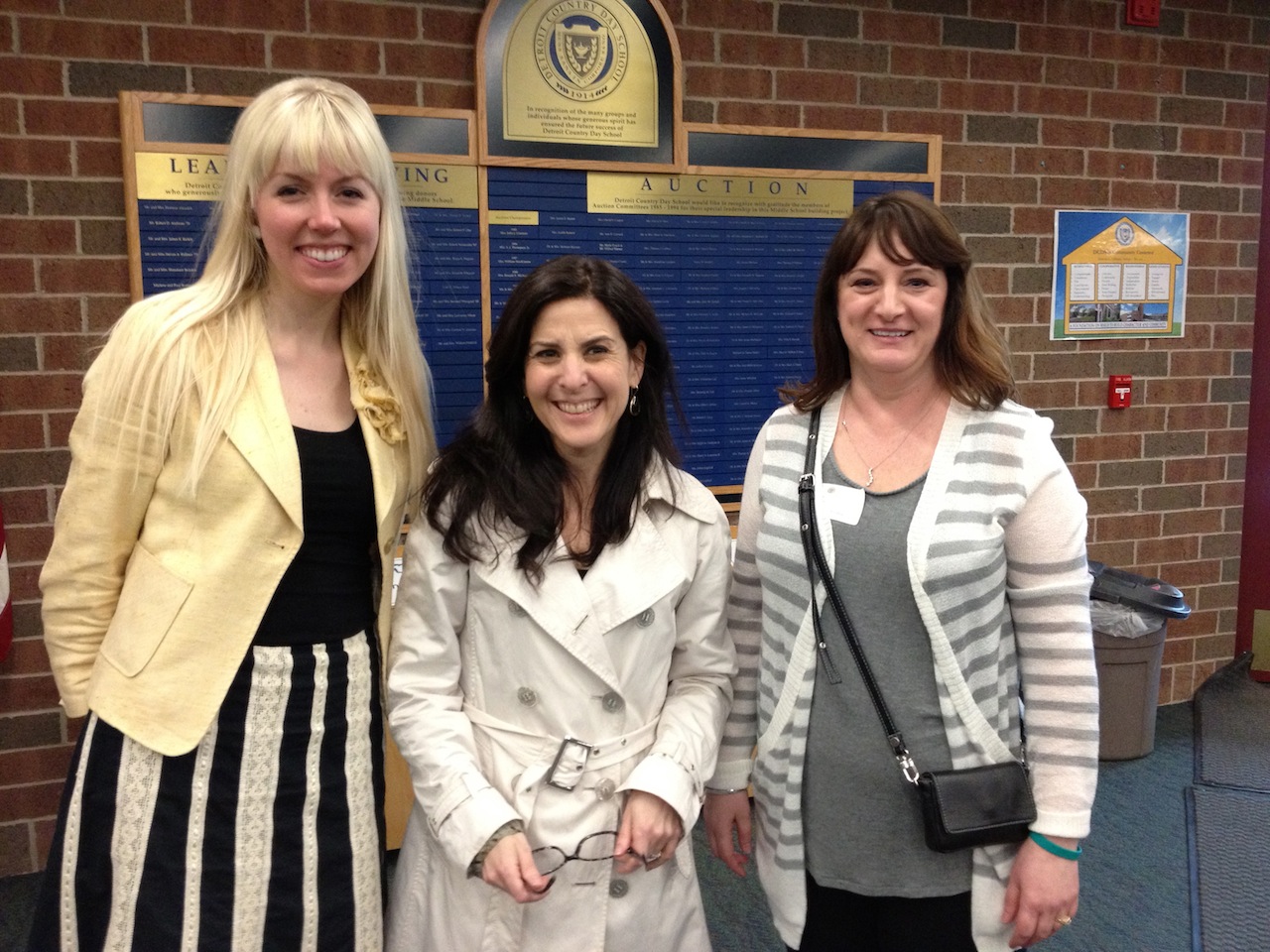 Classes of sixth-, seventh- and eighth-grade students learned how to be responsible digital citizens as part of a forward-thinking effort by Detroit Country Day School in Beverly Hills, Mich. , when Building Better Families through Action and Hay There Social Media partnered to present information about social networking and online safety April 10 and 11.
The "Social Networking & Your Digital Footprint" program was delivered by Julie Fisher, executive director of BBFA and a teacher herself; Emily A. Hay, founder of Hay There Social Media and co-creator of Saving Face, an online video training program for parents and educators and Sheri Watkins, co-creator of Saving Face and a former teacher. The students were split up by gender and by grade level to open up the dialogue.
TWEENS AND SOCIAL MEDIA
The focus was on talking to the tweens and teens in an age-appropriate way about how to make smart online decisions. Kids today have 24-hour online access, thanks to smartphones, home and school computers and laptops. It isn't unrealistic to think these youngsters are spending time on social networking sites — so they need to know how to act appropriately and responsibly!
Even though some students were younger than the minimum user age on Facebook, nearly all in attendance were familiar with the site and most of them also knew about Instagram — with many being users themselves. When the boys were asked who participated in online gaming, virtually all raised their hands and many girls did as well. These kids are already active online, so we need to help guide their actions to ensure they proactively create a positive digital footprint.
"DOES WHAT I DO IN MIDDLE SCHOOL REALLY HAVE AN EFFECT ON ME LATER IN LIFE?"
During the presentation, we were able to get the students involved right away by getting on their level and using their language. We covered apps and networks they use on their smartphones every single day from Facebook to Snapchat and more. The tweens actively participated in the discussion, posing several questions of their own relating to specific social networks and online safety in general. One of the students asked if what she did in middle school would really have an effect on what she did down the line. With an emphatic, "yes!" this question was tackled by making the students aware an online first impression might be the only one you get.
At Hay There Social Media, we work in social media every single day, so we were able to guide the conversation around real-life situations and share timely examples to answer the students' most detailed questions. The material we covered was relevant to current events and popular culture. For instance, we discussed how nearby cities and authorities use social media, Instagram in particular, to keep a watchful eye on citizen behavior.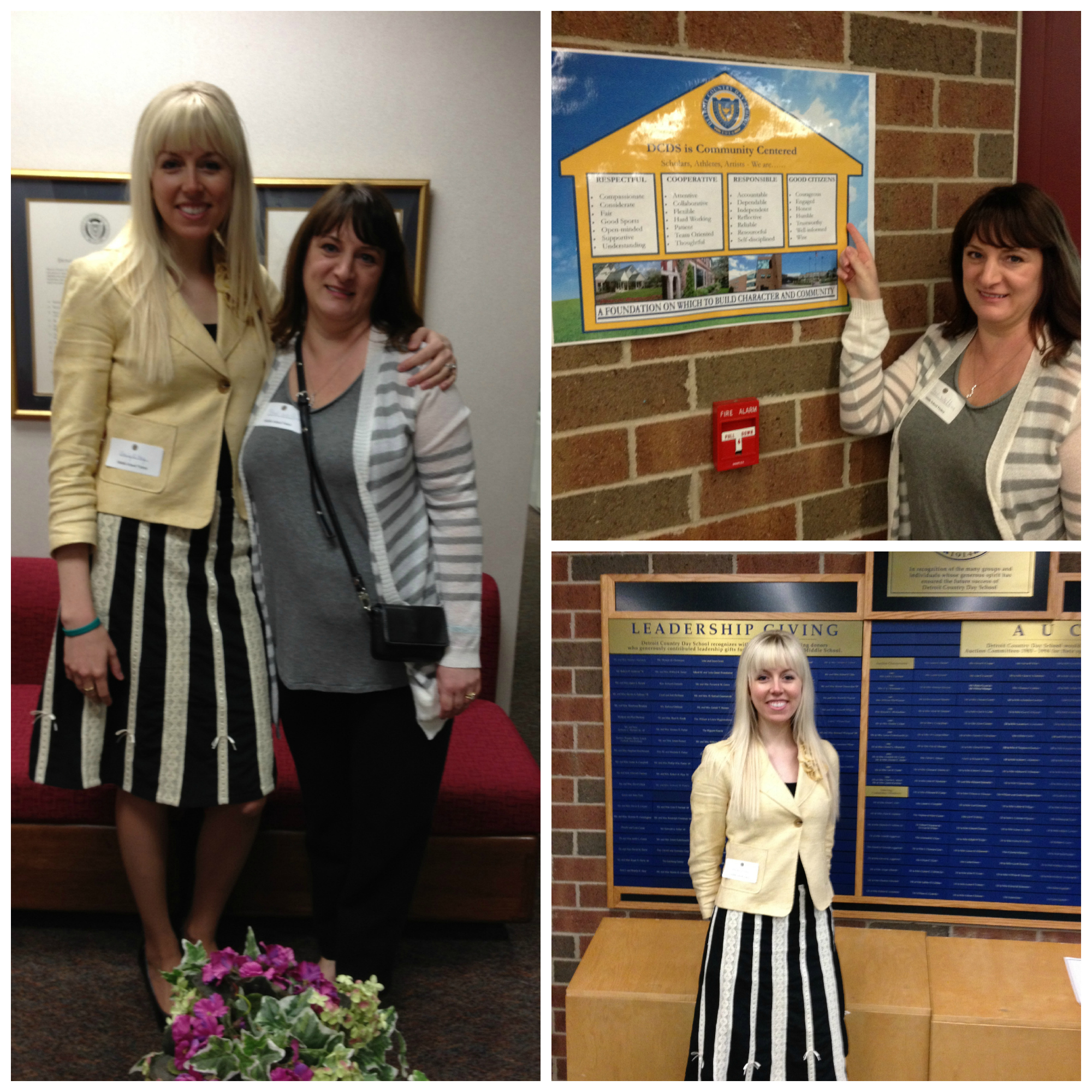 TEACHING SMART ONLINE DECISIONS
We taught the students information they not only need to know, but they WANT to know about: Even after we were done, we overheard many of the students continuing to talk about it with each other. Our lessons were clear — being safe online, maintaining security and preserving their digital footprint. We discussed how to be an UPSTANDER instead of a BYSTANDER online: Being an upstanding digital citizen means stopping cyberbullying, talking to parents before setting up accounts, thinking before posting and more.
One of the points that really hit home with the students was when we pointed out how easy it is to take "talking" online for granted — young people tend to use their fingers before using their heads when posting on social networking sites. Even though kids know this, some still make the mistake of not thinking first.
CONTINUING THE SOCIAL MEDIA CONVERSATION
We emphasized that this is the start of the conversation and it's important to keep the conversation going. The in-school training is to be complimented at home by providing parents with information on "Saving Face for Parents of Tweens." This online video program enables parents to reinforce the importance of making smart online decisions since digital citizenship is not a "one and done" lesson.
We have great resources for schools and parents to use to tackle these crucial topics with young people today. "Saving Face" is available for purchase as lesson plans, online video training and live workshops. We are currently booking for summer and fall presentations to deliver this information to students, educators and parenting groups.
Contact us today and we'll get you started on informing your tweens about being responsible digital citizens!
Title:
Teaching Students How to Make Smart Online Decisions
Mentions:
building better families through action, detroit country day, digital citizenship, middle school, social media safety, social media training, tweens
Last Updated:
April 12, 2022