Hay There Team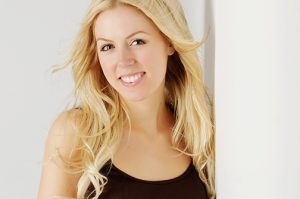 Emily A. Hay
, Founder
Why social media: Social Media fuels me at the core as gives me a platform to create from. It allows me to bring together an outstanding team of talented social media managers that will stop at nothing to deliver value to our small business clients.
Experience:
Corporate Sales
Marketing
Small business environments
Passionate about:
Social Media & Entrepreneurialism
Finding the best in every situation
U2
Deanna Rose
, Social Media Manager
Why social media: I'm a know-it-all who likes to know what everyone else knows and in turn enlighten them with what I know. Social media helps me learn about everything from every type of person and business imaginable, and quickly.
Experience:
Newspaper reporter extraordinaire
Freelance writer/PR manager
Political campaign manager
Passionate about:
Baseball (and visiting the MLB stadiums)
Traveling — especially to NYC and Hawaii.
My family: wonderful husband and adorable daughter (and cute rescue dog)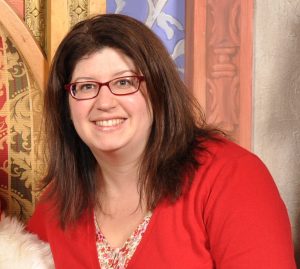 Korie Wilkins
, Client Activity & Content Manager
Why social media: I have seen the immediate and awesome impact social media can have, both at a personal and a professional level. I love bringing people together and making connections. Words are my passion! I love to talk, meet new people and help spread the word about exciting, meaningful projects and ideas.
Experience:
Roving reporter for the Detroit Free Press
Super site manager at Detroit.MomsLikeMe.com
Multi-tasking master and toddler mom
Passionate about:
Cooking and eating
Friends, family and fun
Reading and learning
Lauren Weber
, Social Media Manager
Why social media: I love interacting with others. Social media has helped me to connect with like-minded people, businesses and bloggers who are passionate about the same things as me. As a social media manager, I enjoy bringing a brand to life by humanizing it so others find them relatable.
Experience:
Public relations counselor
Freelance writer and blogger
Super mama multi-tasker
Passionate about:
Spending time with family
Bettering my community
Blogging for fun at Mrs. Weber's Neighborhood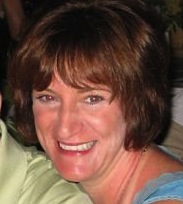 Sheri Watkins
, Social Media Manager
Why social media: Love the So Me in Social Media! I'm able to integrate following, friending, reading, watching, listening, learning, educating, marketing, & mommying; All So Me!
Experience:
M.Ed. Curriculum & Instruction
Sales & Marketing
Customer Service
Passionate about:
Family
Lifelong Learning
Books
Pittsburgh Pro Sports